Concussion Screening and Rehabilitation
What is a concussion?
Concussions are considered a type of traumatic brain injury (TBI) which generally occur with impact to the head and/or neck or a rapid change in head movement. Concussions often change how the brain normally functions. The potential symptoms are numerous and vary from person to person. You cannot see a concussion and symptoms may not present until hours or days afterward and often last for days, weeks or months following the injury.
Some of the leading causes for concussions include falls, playing sports and car accidents. Concussions can be severely debilitating leading to cognitive, physical and emotional changes that impact everyday life.
Cognitive

Difficulty with:

Thinking

Memory

Concentration

Reading or writing

Problem solving

Feeling "slow"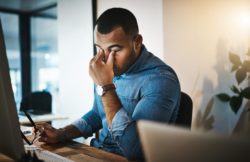 Physical

Headache

Dizziness or vertigo

Vision changes

Fatigue

Light/noise sensitivity

Balance problems

Pain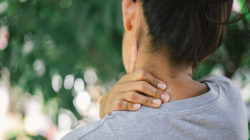 Emotional

Sadness

Irritability

Sleep disturbances

Nervousness or anxiety

More emotional

Depression

Anger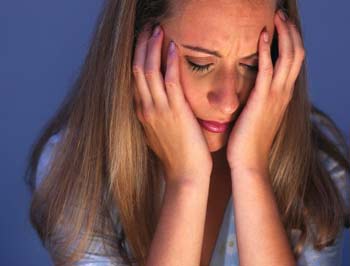 Why is concussion testing important?
With increased recent medical awareness of the short and long-term effects of concussions, it is important to determine the specific effects a concussion may have in order to treat it effectively. Being aware of the multiple and variable consequences of a concussion assists medical and clinical professionals to manage symptoms and limitations in order to return the individual to pre-injury status. Being able to return to play and resume normal activities is based on thorough assessment and evaluation.
What can we do?
At STEP Physical Therapy, we are trained to recognize the signs and symptoms of a concussion, perform appropriate testing to determine specific effects, refer to appropriate healthcare professionals if necessary and treat the specific symptoms. Our goal is to return you to your prior level of function as quickly as possible.
Our Biodex System complements treatment by not only providing numerous treatment strategies, but also to help track and monitor patient status/progress. We also utilize the SCAT5 (Sport Concussion Assessment Tool) and the King-Devick Test in addition to many self-report and objective measures to provide the best chance at full recovery.
Pre-season and post-injury screenings are available for athletes!
We offer pre-season and post-concussion screenings to athletes involved in any sport, particularly those involving impact. Screenings are 15-20 minutes in length and are performed in clinic at STEP. Pre-injury screening is beneficial for athletes because it provides a baseline measure in which to compare if a concussion does occur. If changes in symptoms or function are apparent compared to the baseline testing, treatment may be pursued in order to resolve these limitations in order to return the athlete to sport performance.
What happens if a concussion is present?
The post-injury assessment provides detailed information regarding the severity and extent of the concussion. Medical follow-up with a physician may be necessary to adequately manage the condition and treat symptoms resulting from injury. Physical therapy is often a necessary treatment approach to help manage symptoms, treat orthopedic or neurological effects and encourage safe return to activity.